långa listan släppt!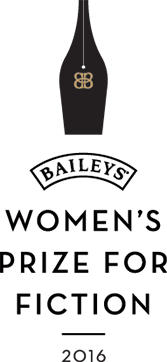 I Storbritannien inledde man den internationella kvinnodagen med att vid midnatt hålla presskonferens och avslöja den långa listan för Baileys Women's Prize for Fiction:
The longlisted books are as follows:
Kate Atkinson: A God in Ruins
Shirley Barrett: Rush Oh!
Cynthia Bond: Ruby
Geraldine Brooks: The Secret Chord
Becky Chambers: The Long Way to a Small, Angry Planet
Jackie Copleton: A Dictionary of Mutual Understanding
Rachel Elliott: Whispers Through a Megaphone
Anne Enright: The Green Road
Petina Gappah: The Book of Memory
Vesna Goldsworthy: Gorsky
Clio Gray: The Anatomist's Dream
Melissa Harrison: At Hawthorn Time
Attica Locke: Pleasantville
Lisa McInerney: The Glorious Heresies
Elizabeth McKenzie: The Portable Veblen
Sara Nović: Girl at War
Julia Rochester: The House at the Edge of the World
Hannah Rothschild: The Improbability of Love
Elizabeth Strout: My Name is Lucy Barton
Hanya Yanagihara: A Little Life
Ett av mina favoritpriser i den litterära världen är det som tidigare hette Orange Women's Prize for Fiction. Lite konstigt är det med en likör som sponsor men så länge det främjar litteraturen så må det väl vara hänt. Jag brukar ha läst/läsa många av böckerna. I år var där många för mig okända författare men självklart blir det Kate Atkinson och troligen också Petina Gappah. Vilka titlar ska/vill du läsa?
Den 6 juni vet vi vem som vann!